This one bowl Zucchini Banana Bread is made without butter or oil, but so tender and flavourful that you'd never be able to tell it's healthy! Greek yogurt, bananas, and shredded zucchini keep it extra moist, while a sprinkle of chocolate chips make it feel extra decadent.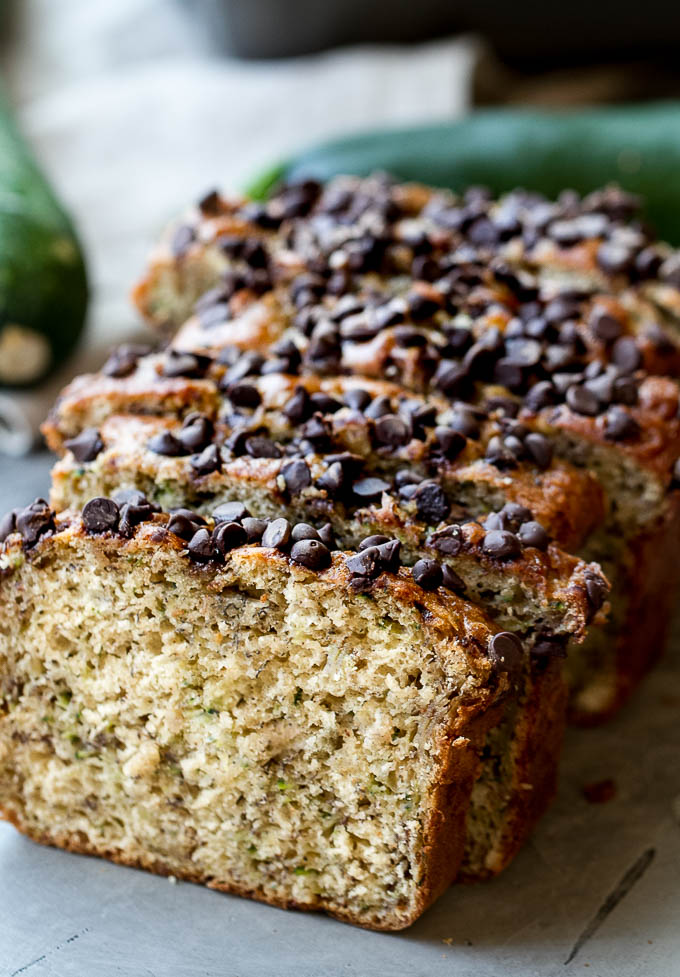 I feel like Sundays are a good day for banana bread.
So are Mondays. And Tuesdays. And Wednesdays. And… any other day of the week. Well, any day of the week [that you also happen to have nice spotty bananas]. Because while I guess you technically could make banana bread with bananas that aren't perfectly ripe, you probably don't want to. That's what Mom taught me when I was really little, and while my 8-year old self totally didn't understand how bananas couldn't be "ready" when they were right there, my older self gets it. Spotty brown bananas for the sweet, sweet win.
Actually, that seems to be my biggest struggle in life right now – bananas not ripening fast enough. I don't know why stores think it's a good idea to sell neon green bananas, but it takes over a week for those suckers to get to get anywhere close to edible. At least for me. I know different people like their bananas in different stages of ripeness, but for me it's yellow with plenty of brown spots.
And when they reach the point of no return and become a spawning ground for fruit flies? We make banana bread…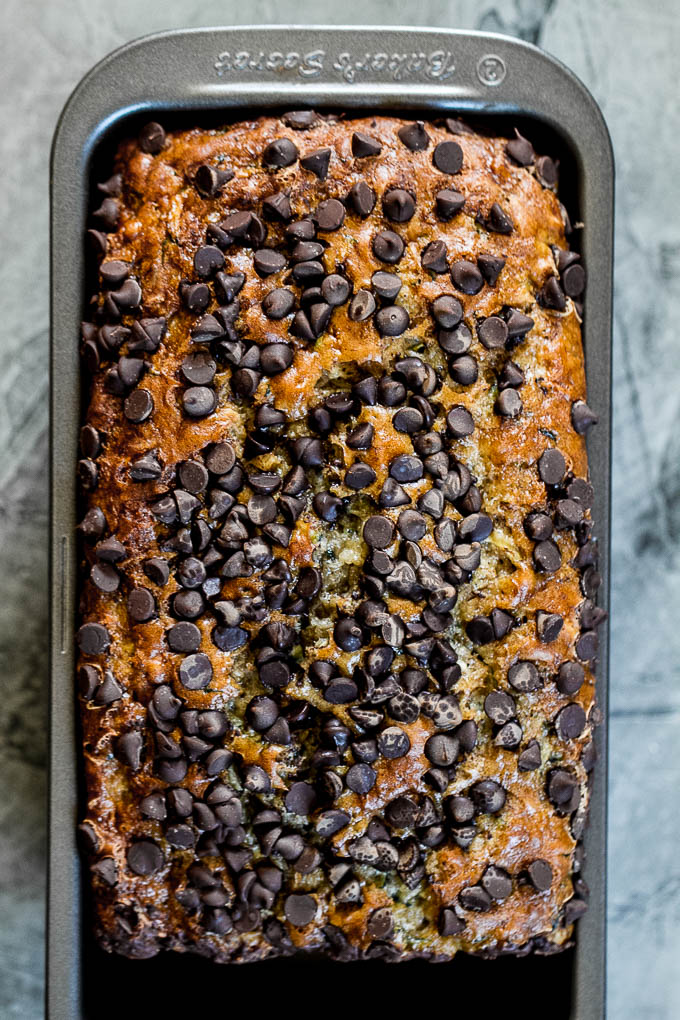 …